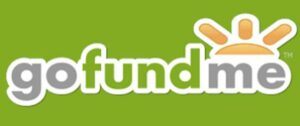 This year (2020) Radio Ramadhan will try and broadcast in a new way. We aim to bring entertaining shows and Islamic content not just to a local community but WORLDWIDE to whoever has access to the internet. <<CLICK HERE TO MAKE A DONATION>>
We will also strive to get people involved who are from under privileged backgrounds and who have a desire to work within the media industry but simply cannot afford to invest in the equipment needed. Radio Ramadhan will be providing training and support to these particular people all over the world, providing a means of income & support for their families.
Funds raised will be used to buy & maintain equipment, pay and help set-up presenters who cannot afford to buy technical equipment, and also support local charities.
Funds will be needed immediately as the name would suggest Radio Ramadhan broadcasts live throughout the holy month of Ramadhan in the Muslim calendar.
This will mean everything for us at Radio Ramadhan as not only are we bringing Islamic entertainment to the world but also helping under privileged people and communities all over the world to support themselves.
IT REALLY IS A NEW CONCEPT IN BROADCASTING & A WIN WIN FOR ALL